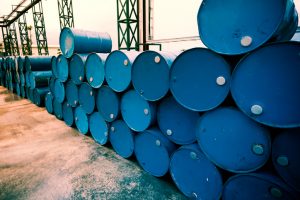 As industry in Florida has increased throughout the second half of the 20th century, the soil and groundwater in the state has been continually exposed to petroleum contamination. Nearly all of the state's drinking water is recycled from groundwater, which is directly exposed to this released petroleum.
The resulting contamination threatens both the environment and the health and safety of humans and animals. The Florida Petroleum Restoration Program is the state's response to reverse the damage. The program relies on accurate data from certified environmental laboratories like Phoslab Environmental Services to meet its goals.
What is the PRP Program?
Petroleum has been steadily released in Florida by underground storage tanks, oil spills, old gas stations, and storage facilities. To address the problem, in 1986, the Florida Department of Environmental Protection (DEP) created the Petroleum Restoration Program (PRP). The PRP is a means to remediate damage caused by petroleum discharge from fixed petroleum storage systems.
The PRP was created through the Underground Petroleum Environmental Response Act and is funded by the Inland Protection Fund (IPTF). The IPTF is funded by excise taxes on petroleum; it collects about $200 million each year which is then used to fund projects under the PRP.
The PRP is one of several programs that the DEP funds for petroleum cleanup. In addition to the PRP and depending on factors like the amount, extent, and timing of petroleum discharge, a site owner may qualify for state-funded remediation under:
Early Detection Incentive Program
Petroleum Liability and Restoration Insurance Program
Abandoned Tank Restoration Program
Petroleum Cleanup Participation Program
Innocent Victim Petroleum Storage System Restoration Program
Who is eligible for the PRP Program?
To qualify under the PRP, a site must qualify for the IPTF, which is authorized by state statute to only pay for certain activities listed in the statutes.
Sites that are eligible are assigned a score based on the risk they pose. The scores are ranked based on their relative threat to human health and the environment. Each year's funds are appropriated to the highest priority sites.
Besides meeting site-related eligibility, PRP participants must also use a certified laboratory for any data that will be submitted to DEP. Phoslab Environmental Services proudly serves Florida site owners as a DEP-certified laboratory.
Hire a DEP-certified environmental laboratory
The Florida Administrative Code Subsection 62-160.300(1) requires that except in certain circumstances, all laboratories that submit data to the DEP must be certified by the DEP, whose certification program is authorized under the State of Florida Environmental Laboratory Certification Program (ELCP), contained in the statute section 381.00591. The National Laboratory Accreditation Conference (NELAC) has also recognized the DEP laboratory certification.
The DEP makes it easy for PRP participants to make sure they choose a certified laboratory. It maintains a database of ELCP-approved laboratories, available online for the public to search. Before partnering with a laboratory, environmental consultants and others responsible for choosing an environmental lab service should search the DEP database to ensure that both the laboratory they choose and its sub-contracting labs are ELCP-certified.
Phoslab Environmental is pleased to be ELCP-certified, ensuring PRP participants who choose Phoslab Environmental are in compliance with the Florida Administrative Code.
What activities are included in the PRP?
The PRP exists to clean up affected soil, groundwater, and inland surface waters.
For sites that qualify under the PRP, covered activities include:
Site assessment, such as reconnaissance, site characterization screening, initial and supplemental site assessments, and well abandonment that is not part of a site closure
Source removal of contaminated soil and free product recovery
Remedial action including natural attenuation monitoring, free product recovery, operation and maintenance activities, and development of a remedial action plan
Performance-based cleanup
Accomplishing these goals involves many laboratory services including:
Groundwater and surface water sampling
BTEX analysis
Gasoline/kerosene
Used oil
Polycyclic aromatic hydrocarbons
Arsenic
Cadmium
Chromium
Lead
Mercury
Calcium
Iron
Magnesium
Potassium
Sodium
Ammonia
Chloride
Nitrate
Soil and sediment sampling
BTEX analysis
TCLP
Moisture content
Arsenic
Cadmium
Air analysis
Total petroleum hydrocarbons
Volatile organic aromatics
Polycyclic aromatic hydrocarbons
Phoslab Environment Services, in Lakeland Florida, is an area expert on the PRP and environmental laboratory testing under the program. Phoslab Environnmental is the trusted partner of three companies that have chosen it as their sub-contractor for petroleum restoration testing services such as BTEX analysis, wastewater testing, and soil analysis.
PRP laboratory testing in Lakeland, Florida
Phoslab Environmental Services is a full-service environmental testing laboratory servicing multiple industries across Florida. Phoslab Environmental has expertise working with petroleum storage systems, used oil management facilities, manufacturing facilities, and municipalities, among others.
Phoslab employs a highly trained staff including biologists, chemists, and geologists in its dedication to providing accurate results at a reasonable price. It is also certified by the National Environmental Laboratory Accreditation Program and relies on state of the art technology to meet and exceed client expectations.
To learn more about partnering with Phoslab Environmental for your Petroleum Restoration Program laboratory testing, call a Phoslab professional today.
Additional PRP resources
Florida Department of Environmental Protection, Petroleum Restoration Program Improvements: Presentation to the Legislative Budget Commission Pursuant to Specific Appropriation 1668 to the 2013-14 General Appropriations Act, http://www.leg.state.fl.us/Data/Committees/Joint/JLBC/Meetings/Packets/Petroleum%20Restoration%20Program%20Improvements.pdf
Florida Legislature, The 2016 Florida Statutes: 376.3071 Inland Protection Trust Fund; creation; purpose; funding.-, http://www.leg.state.fl.us/statutes/index.cfm?App_mode=Display_Statute&URL=0300-0399/0376/Sections/0376.3071.html