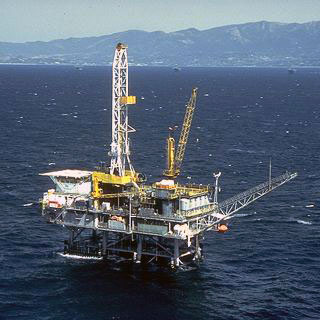 When petroleum-derived substances are found in the environment, they threaten plant and animal life and the environment in which they are contained. Crude oil is composed of many often highly toxic and carcinogenic compounds.
When the general public thinks of petroleum pollution, they may think of oil spills. But the truth is petroleum products are released into the water, ground, and air through a number of methods including wastewater discharge, combustion, and the off-gassing of volatile organic compounds (VOCs). Accurate state-of-the-art testing by a specialized petroleum testing lab reduces the negative impact of petroleum compounds while helping producers comply with state and federal environmental guidelines.
Phoslab Environmental Services is a leading Florida environmental testing lab that provides petroleum testing and analytics on crude oil, petroleum solids, petroleum feedstocks, fuels, and other petroleum refined products.
Trusted, Florida petroleum laboratory
Over the past 40 years, Phoslab has proven its commitment to clients by offering top quality petroleum testing lab services, with prompt response time and at a fair price. Phoslab employs industry professionals, including highly qualified chemists, biologists, and geologists, as well as couriers for quick turnaround of sample kits and samples.
At Phoslab, our petroleum laboratory uses the most current and most reliable techniques and technologies to save your company money and help keep you compliant with federal regulations. In addition to providing accurate sample testing data to assist you in maintaining good standing with the EPA and other federal regulations, the analysis we provide allows you to maintain your equipment at its optimum level, anticipating and preventing potentially catastrophic breakdowns. We provide services to all fields of the petroleum industry, including refining, cargo inspection, upstream and related operations.
We test petroleum products including:
Crude oil
Used oil
Lubricants
Base oils
Fuels, gases
Aromatics
Petrochemicals
Intermediate products
Asphalt
and more.
Complete, Customized Oil Analysis in FL
Our petroleum analysis capabilities include:
Trace analysis
Purity and component testing
Quality control testing
Detailed hydrocarbon analysis
Contamination identification
Our team of industry professionals will work with you to determine what type of sample collection and analysis will meet your needs.
One of the ways we help you preserve the longevity of your machinery is through lubricating oil analysis, which determines the characteristics of the oil. Oil analysis is only as good as the sample so we utilize the most careful oil sampling procedures. This allows us to analyze its properties including the content of base oils, additives, suspended contaminants, and wear debris.
We perform oil analysis through a series of tests including:
Spectral analysis by a spectrometer, which determines the levels of metals and other components in the oil
Viscosity to determine the thickness of the oil, which can be a clue to the environmental factors to which it has been subject
Insolubles test measures the content of oxidized soil and can indicate how effectively the filters are working
Flash point test measures the ignition temperature, which is affected by contaminants
Base oils analysis can be performed on any oil sample, including white oil (also known as mineral oil) and across all base oils groups.
Fully compliant petroleum testing: Florida DEP, EPA, API, & ASTM standards
Businesses in Florida must comply with state and federal regulations when handling or disposing of petroleum-based products.
For example:
The Florida Department of Environmental Protection's Division of Waste Management permits and inspects storage tanks to protect groundwater from discharge of petroleum products
Under Florida statute, the Oil and Gas Program oversees and issues permits for geophysical operations including drilling or operating wells
Federal actions including the Clean Water Act, the National Pollutant Discharge Elimination System, Resource Conservation Recovery Act, and the Comprehensive Environmental, Response, Compensation, and Liability Act impact how petroleum products may be handled or discharged
The U.S. Environmental Protection Agency (EPA) has adopted reporting requirements and standards that affect storage tanks, refineries, and others who handle oil products.
In keeping with our commitment to quality and reliability, we comply with the testing methods established by the American Society for Testing and Materials (ASTM) for handling and measuring petroleum and petroleum-containing products. We also follow testing standards developed by the American Petroleum Institute (API), a national trade association made up of members from the largest to the smallest oil companies, including refiners, marketers, and transporters.
Staying on top of the bevy of regulations that affect anyone who handles petroleum is not something that can be undertaken casually. Compliance with testing regulations should be entrusted to a petroleum analysis expert like Phoslab Environmental Services.
Leading Florida petroleum testing lab
Whether your petroleum testing needs are driven by state regulations associated with a spill, a risk assessment or Superfund or RCRA site, Phoslab Environmental Services can help you determine the proper plan for testing and remediation. Whether you need an ASTM petroleum test or a more customized plan, we always guarantee a quick turnaround and reliable results.
Contact us today to learn more about our services.
Additional Petroleum Testing Resources:
ASTM International, Petroleum Standards
Florida Department of Agriculture and Consumer Services, Petroleum Inspection History
U.S. Environmental Protection Agency, Underground Storage Tanks (USTs)