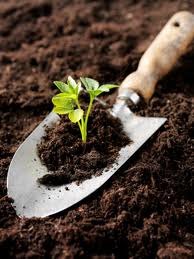 Phoslab Environmental Services provides Free kits for your analytical needs.  In addition, our courier service is Free almost anywhere in the state of Florida.
Simply contact us and provide some information on your project. Once we gather some specifics we will know what to include in your free environmental sample collection kit.  Call us today, a laboratory technician will make sure you get what you need in a timely and professional fashion.
PES offers a variety of methods for sample delivery from personal pick up to UPS delivery.  We will work with you to ensure you get the service you need.

Note: 
* This is a kit for sample collection only, not a kit to perform analysis of the sample.
* Courier service is free anywhere in central FL. Restrictions apply.  Please call the lab for details.
About the Kits
Sample kits are all custom crafted to the needs of the requester.  There are literally hundreds of different combinations for each kit and is always based on your needs.  Kits come in all different sizes with different bottles that contain different preservatives. It all depends on what your analytical needs are.
Our Lab Tech are here to Help
Our staff does not have the authority to tell you what to test for.  However, we have a very experienced and knowledgeable staff that can give advice and point you in the right direction. In some cases you will need to contact an environmental consultant or a city official for accurate information on what to test for, how many samples to collect, and how to collect them. Once you obtain that information PES will be more than happy to help you with your analytical needs.
Analytical Work & Chain of Custody
We will provide you with a chain of custody that you must fill out and sign if needed.  The chain of custody is a document which, among other things, shows us what you want to test for.  It also documents when we receive the samples. We will provide instructions on how to fill one out (most companies who use our service already know how to fill out these forms).  We will attach the chain of custody to the report for your records when results are returned.
You can always call our lab and speak with our lab directors about any details (How many samples? Turn around time? etc..).  We will customize the kit to meet your personal needs.